Testimonial: Bruce Bruns We have been tenants at Princeton Business Park since approximately 1980.
The nature of our engineering work frequently required short term use of
space or temporary storage of equipment or a staging area for various
projects.
John has always been very helpful and accommodating in this
respect. He and Marion have become friends over the years and are great
landlords.

Testimonial: Peter Healy - I've had the pleasure of being a tenant at the Princeton Business Park while working with two separate companies. The first was with a German company that needed warehouse space for plastic labware over 35 years ago. Our company was one of the first tenants after John Hedberg purchased the business park as we found the location convenient to our offices on Route One. Princeton Business Park was always well maintained and any issues were addressed immediately.
When I started at the company where I currently work we were having difficulty finding space in the Princeton area. I immediately thought of John and we even waited for a few months for space to become available in the Princeton Business Park. My company has been leasing both office and warehouse space for over 15 years since. It has always been an excellent space for our business. Any issues we had were time and again addressed quickly and professionally. The location is excellent for lunch options, food shopping, pharmacies, car repair, hair salons, ect. A town park borders the business park, and lunchtime walks are enjoyable and convenient. We've found all the neighboring lessees to be friendly and interesting. There is ample parking and easy access for 52-foot trailers. John keeps the park up to date with solar panels and high-tech HVAC systems. We've been and are happy tenants.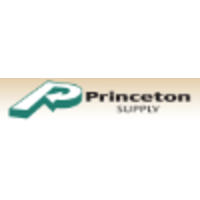 Testimonial: John Astrab, Pres. Princeton Supply I have been a tenant of Princeton Business Park since 1999. It's been a thoroughly positive relationship.
I've looked at other area for my warehouse, but I couldn't find anything that offered such a convenient location combined with a safe, lovely small town setting. It's very unique. We're a half mile from Rt. 206, but also a five minute walk to the Rocky Hill Post office.
My building, the parking lot and the common areas are all well maintained.
Any problems that I've had were always addressed promptly by the management.
John Hedberg, manager (J & R Associates) is accessible and highly responsive. I couldn't imagine a better landlord.